Glendalough Morning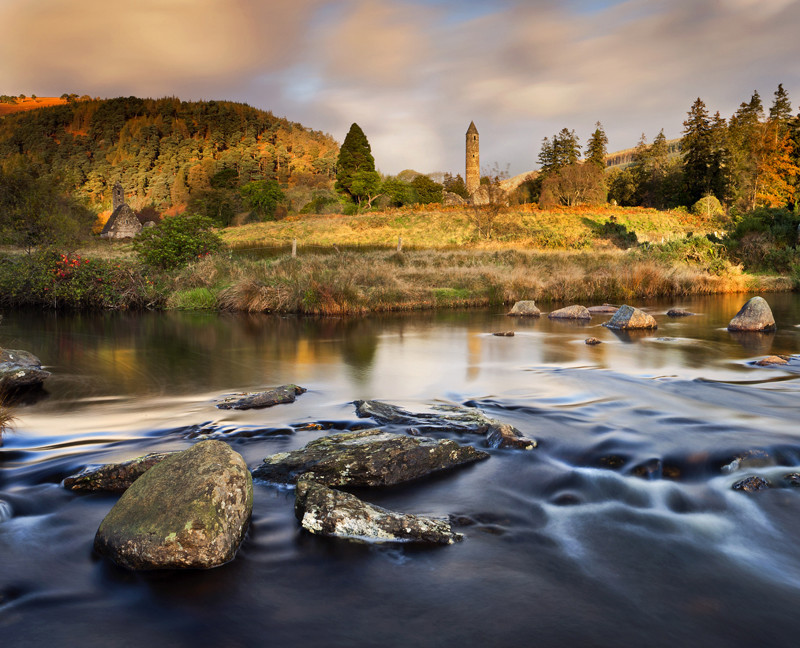 Glendalough in Co Wicklow is home to one of the most important monastic sites in Ireland. This early Christian monastic settlement was founded by St. Kevin in the 6th century and from this developed the 'Monastic City'.

The 'City' consists of a number of monastic remains, and the most impressive being the Round Tower which stands 30m high.
Autumn Sunrise lights up the Monastic City at Glendalough, Co Wicklow, Ireland.