Malin Head Sea Stack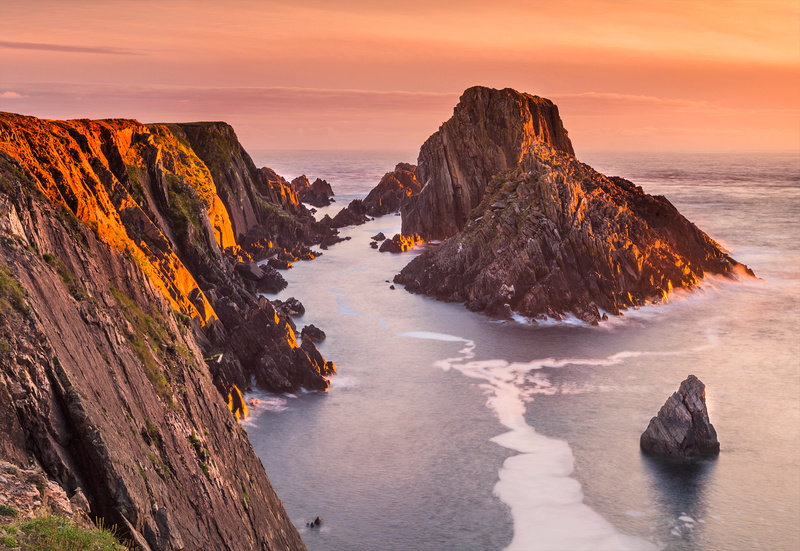 This is also the setting for the new Starwars movie as they filmed scenes with the Millenium Falcon on the headland to the left of the sea stack.
Malin Head as the sun was setting on the Horizon just off to the right. Beautiful summers sunset light.