The Dark Hedges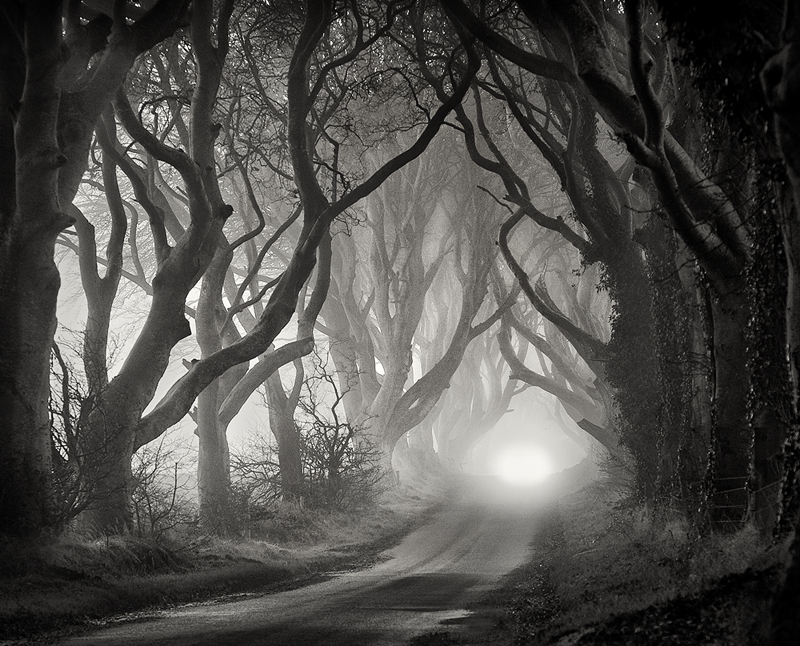 The Dark Hedges is an avenue of 300 year old beech trees situated along Bregagh Road 3 miles from the village of Stranocum.
They are a tourist attraction and are photographed regularly.
Game of thrones fans will recognise it as the location used for The Kings Road.
A cars headlights shines through the thick fog before sunrise at The Dark Hedges.