The Road Goes Ever On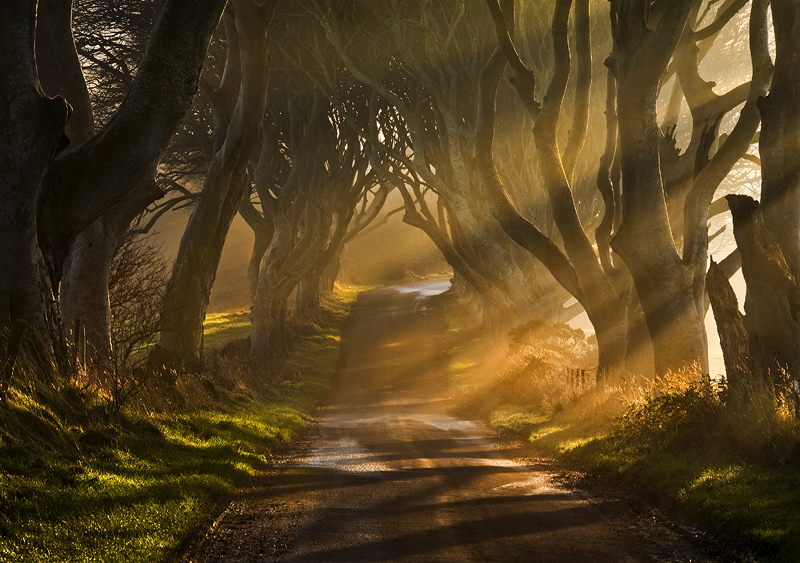 They are a tourist attraction and are photographed regularly. An early rise rewarded me with some wonderful light and mist that morning.
The Dark Hedges is an avenue of 300 year old beech trees situated along Bregagh Road 3 miles from the village of Stranocum.