Ancient Paths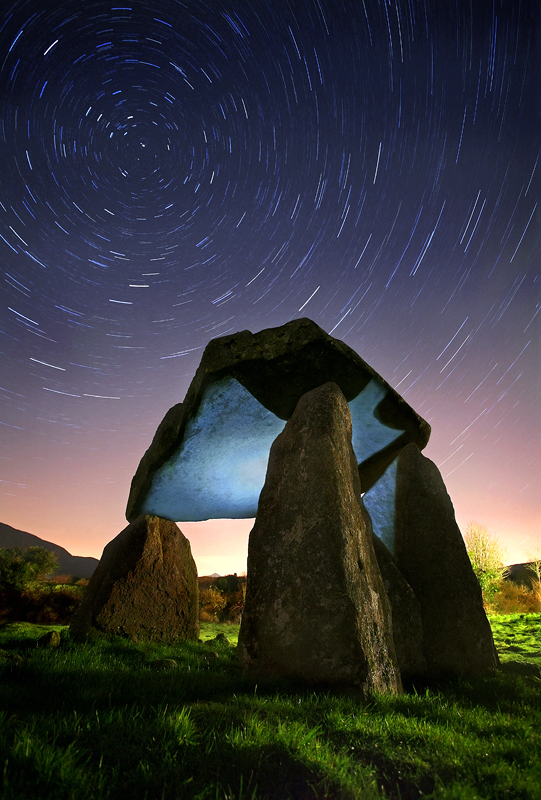 Some info on Ballykeel Dolmen:
Ballykeel - Baile Caol, the narrow farmstead -is a small river valley at the western foot of Slieve Gullion Mountain, Just over 7 km south west of the village of Camlough in South Armagh, Ballykeel Dolmen. a well-preserved Neolithic monument over 5,000 years old, stands on the edge of a level terrace overlooking a tributary of the Forkill River and is known locally as 'The Hag's Chair'.
The notched capstone (the only one to have been replaced on a dolmen) barely rests on the uprights. The 'chamber' is about 1.5m wide x 3m long and faces south east.
A 35min exposure with Ballykeel Dolmen in Mullaghbawn in the foreground and polaris top left with the other stars rotating around it.