Winter Light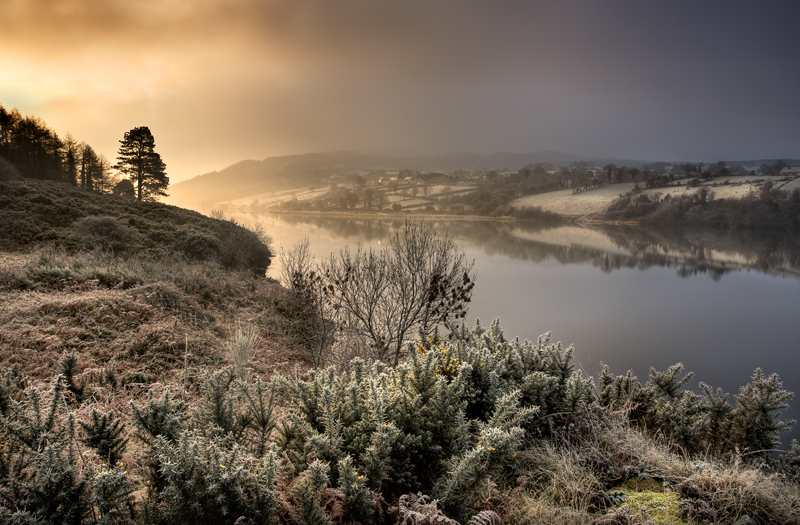 Camlough lake is in South Armagh Near the small village of Camlough. Camlough (from the gaelic crooked lake) is a 'glacial ribbon lake'. The lake is home to an array of bird, insect and fish life including Grey Herons, Moorhens, Mute Swans, Great Crested Grebes, Pike, Roach, Bream, Eels and Perch.

Ring of Gullion in South Armagh
The striking landscapes of the Ring of Gullion are a result of the unique geology of the area - a ring of igneous rocks has resulted in a distinctive range of peaks enclosing a cultural landscape of small farmsteads rich in legend with a multitude of historic monuments. Trees and small woodlands are significant landscape features. There are diverse wildlife habitats including fragments of the once extensive lowland bogland. Many of these boglands have been drained and cut over for turf. The craggy outcrops are covered with heather moorland. The range of upland and marginal habitats such as dry and wet heath lands hedgerow and rough grass creates a rich mosaic of wildlife habitat.
Just after Sunrise, New years day 2009 at a cold and frosty Camlough Lake.
| | |
| --- | --- |
| | |