The Giants Causeway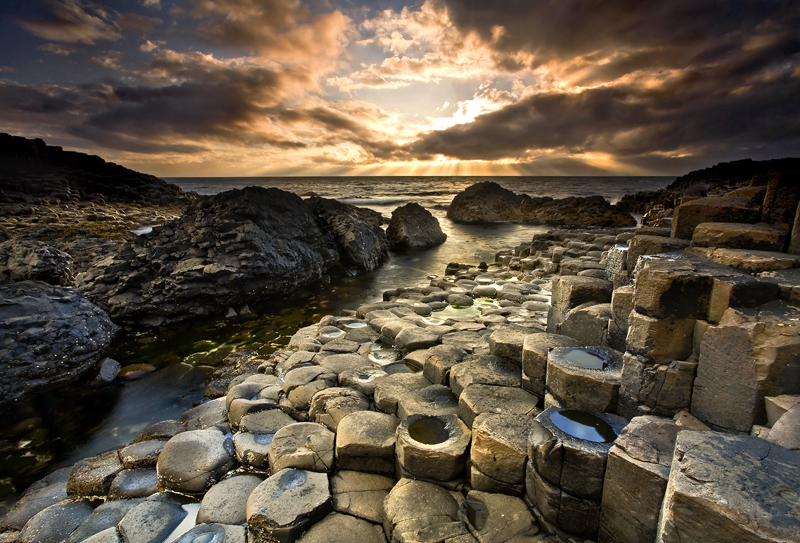 The Giants Causeway in Co Antrim in N Ireland is a mass of basalt columns packed tightly together. The tops of the columns form stepping stones that lead from the cliff foot and disappear under the sea. Altogether there are 40,000 of these stone columns, mostly hexagonal but some with four, five, seven and eight sides. The tallest are about 40 feet high, and the solidified lava in the cliffs is 90 feet thick in places.

This image was Commended by the judges in the Take-a-view Landscape Photographer of the Year 2008 and awarded a place both in the Awards book and as part of an exhibition at London's National Theatre.
Moody clouds and light at The Giants Causeway in Co Antrim. Taken as the sun began to set and cast a golden glow across the scene.