Ess Na Crub Waterfall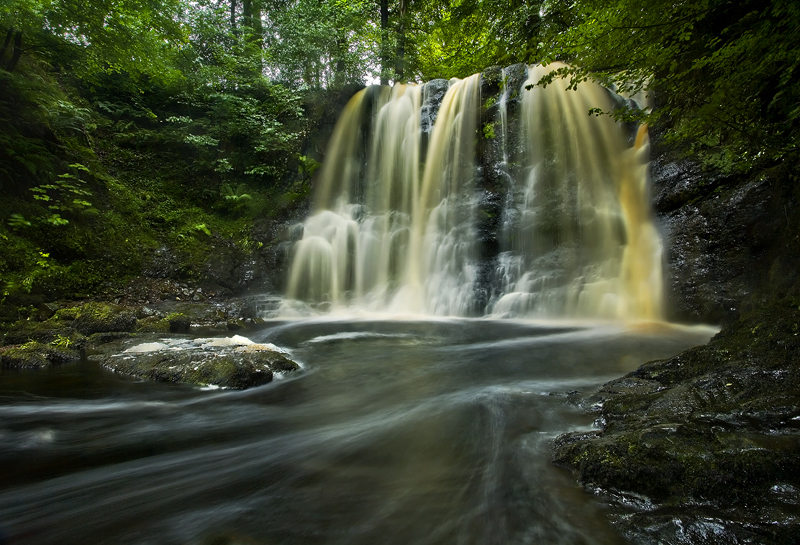 Glenariff River has cut a narrow gorge through the hard basalt rock here. There are Spectacular waterfalls within the gorge. Catwalks, paths and footbridges are throughout the gorge to make the waterfalls easier to reach.
An unusually fast flow after some rain at Ess Na Crub Waterfall in Glenariff Forest Park, Co Antrim.