White Park Calm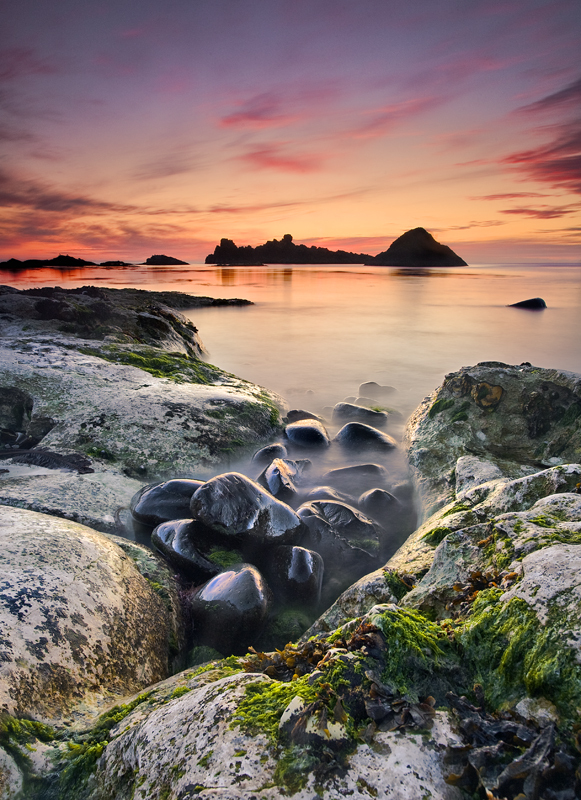 Situated about 7 miles west of Ballycastle, Whitepark Bay is about 2 miles wide opening straight into the Atlantic ocean.
The beach is not suitable for swimming it has some dangerous currents.
Taken at Sunset at white Park Bay on the Antrim Coast on the Ballintoy side near Elephant Rock.