Ballymacdermot Court Tomb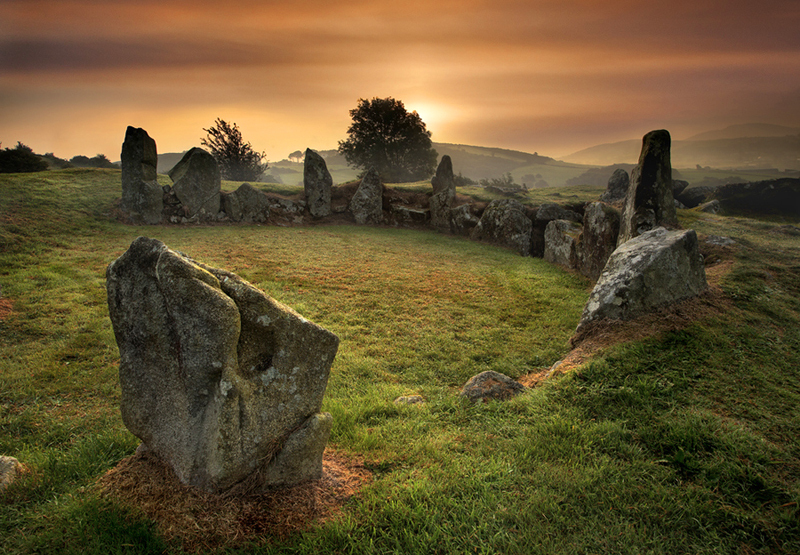 Located on a level terrace on the southeastern slopes of Sleive Gullion is a well-preserved court tomb known as Ballymacdermot Cairn. From this site panoramic views over the plain ofMeigh, Slieve Gullion and the ring dyke hills to the south can be enjoyed, a phenomenon that surely did not escape the early farming communities who built it over 6,000 years ago. Locally known as 'The Cashla', it is also spoken of as 'The Graves', and 'The Fairy Ring', and is reputed to be haunted.
Taken on a beautiful Misty Morning.